Real-time Monitoring of a Cultural Change Program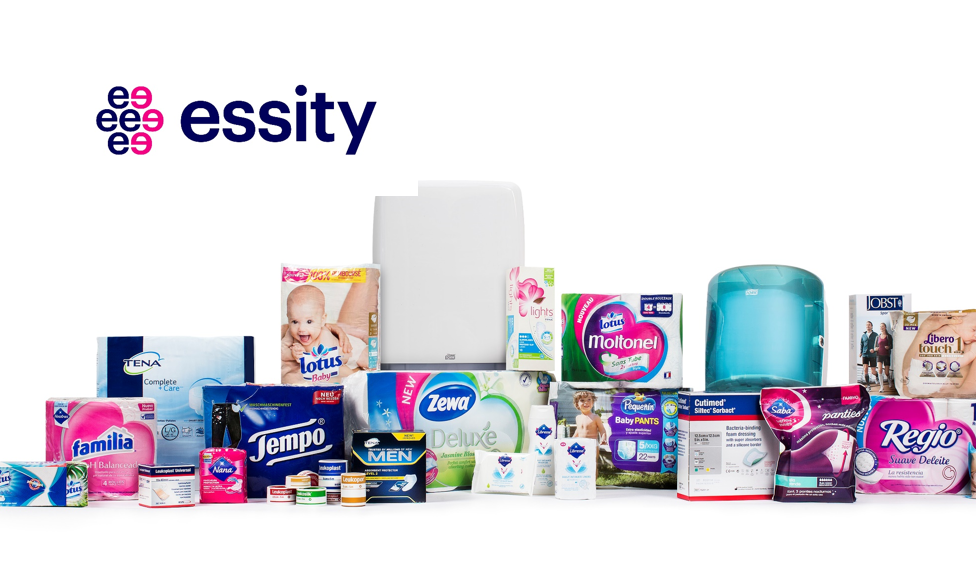 How does the current mood of certain stakeholder groups affect the successful growth of a new to-be culture? Do specific leadership development programs, that have recently been set up, have the aspired impact on this evolution? How can we establish a fresh and direct way to get feedback and to simultaneously become more transparent on the progress of our cultural development? These were some of the key questions that have been initially raised by the President of the largest business unit of this global leader in health and hygiene products. But let's start at the beginning.
Starting Point:
Organizational Change Requires Cultural Transformation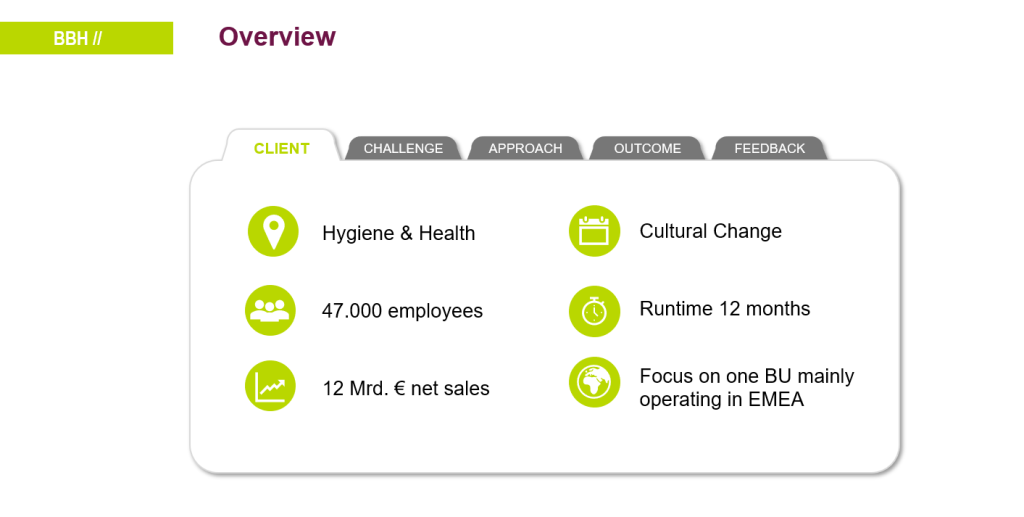 One year before we started with this approach, the company fulfilled a major company split and in parallel a significant acquisition re-positioning itself. Parallel to this fundamental organizational move, a new set of elements has been defined, that was seen to form the new cultural credo: Four beliefs and behavioral patterns that represent the 'winning culture' of this new company. To explain, lead and drive this change and build 'winning capabilities', the leadership band 5 – the directors – were seen to play a key role. The largest business unit of the new company decided to establish an 18-months leadership development program for their approx. 70 directors to give them additional support in driving this change within their entities and to intensify the horizontal exchange in this group on experiences, best practices and progress.
Project Approach for Change Management:
Involvement and Support of the Top 500 Leaders by a Smart Tool
The President of the Business Unit put the following requirements in the specification sheet of our approach:
Monitor the feedback of the L4 (VP), L5 (Director) and L6 (Manager) on the cultural change by inviting them to participate to monthly online pulses (approx. 500 people in total)
Track the development of the different key entities over time and provide interpretation and advice for the L4 managers in charge of these entities
Not only ask for feedback but also give something back to the participants: Overall scores, statements from the leadership team, stakeholder group specific information
Establish a modern and open feedback culture and make the company more familiar with the opportunities and rules of digital pulse tools and approaches
Don't stress the organization with obligatory follow-up activities, but draw holistic learnings to be used for shaping the overall culture and derive selective measures if data indicate problems
Results of the Change Management by BBH
The approach we selected for this client found a good balance between the benefits of state-of-the-art digital feedback tools and tailormade consulting to shape key factors that build the 'Collective Mood and Mindset' of our client. A very efficient setup of our CO/MM/A approach. In the end, the following deliverables could be counted:
Successful setup of a new routine to interact in a smart and easy way with large groups of the community
Honest and real-time insights in the perceived progress of the desired cultural change – with precise differentiation by stakeholder groups
Valuable impulses how to sharpen the running leadership development program
A new element of a state-of-the-art communication: Fast, digital and 2-way
Our client summarized his experiences with our joint approach like this: